Ticket Prices Info
We now accept Visa and Mastercard for all ticket sales and reservations! For the time being, we will accept these credit cards for mail-order subscriptions only. We also accept Visa and Mastercard at the box office for single ticket sales. Please note that there is a $2.00 charge for all credit card sales.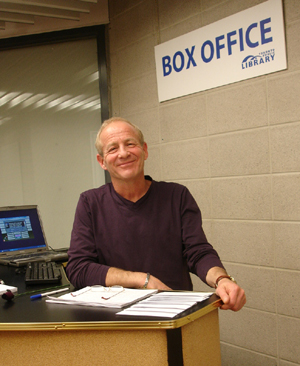 Subscriptions:
$48.00 Regular price
$42.00 Seniors
$36.00 Students
Benefits of subscribing:
* Saves you money!
* First chance at our popular matinee performances
* Reserved seating. No lining up!
* Returning subscribers may retain the same great seats from year to year
* Ticket insurance: if you lose your ticket, we will replace it.
Book a subscription now and guarantee yourself the best available seating!
** Subscribers are requested to choose the same day and time for all three shows (eg., "Week 2 - Thurs", or "Week 1 - Saturday Matinee"). After the tickets have been issued, subscribers may then change to different nights if required. This service is free of charge from Sept. 1 - 30. After this, there is a $3.00 service charge.**
Single Tickets:
$22.00 Regular price
$20.00 Seniors
$18.00 Students
Group rates for single tickets and subscriptions available.
Please contact us for details.
Fine Print:
We honour ticket exchanges up to 48 hours before a performance (a $2.00 service fee will be applied). All seats are reserved. Group rates are available; please contact us for details. Fairview Library Theatre is wheelchair accessible and offers a hearing support system (advanced request recommended). Parking is free.
Tickets will be available for pick up at the box office on the day of your desired performance.
Due to the low subscription prices, there are no refunds.