Call Board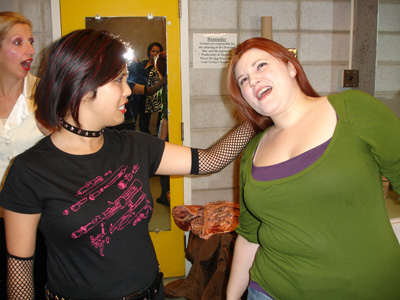 General Auditions for our 2013-2014 Season:
General Auditions will be held on the following dates:
Sunday June 16, 1:00pm to 6:00pm
Monday June 17, 7:00pm to 10:00pm
Tuesday June 18, 7:00pm to 10:00pm
Location: Auditions are appointment only. Location will be shared when audition applications are submitted.
Actors are required to prepare a 2-minute modern monologue. Please time the monologue when you practice. To book your audition time, e-mail us at [email protected].
Please note:

AMICUS WELCOMES DIVERSITY IN CASTING,
REGARDLESS OF PERIOD OR SETTING OF THE PLAY
All roles are non-union and non-paying. If you are not a member of Amicus Productions, you will be required to join the company. (Which is a good thing - this is a nice group of people who share your enthusiasm for live theatre!)
Reading copies of scripts are available at the Metro Reference Library. Copies of the plays are also available for purchase through Dramatists Play Service, Samuel French, or Theatre Books.
Please read the character breakdowns carefully to make sure you have the skills required (accents, etc.). For play synopses, please see our Current Season page. Most age ranges are approximate and will depend on what actors are best for the roles.
IS HE DEAD? by Mark Twain, adapted by David Ives
Performances: November 14-23, 2013
Cast Breakdown:
Agamemnon Buckner aka Chicago (20+) An apprentice to Millet, as well as a partner in crime.
Hans von Bismarck aka Dutchy (20+) Another apprentice to Millet, also a henchman. Dutch/German accent required.
Papa Leroux (50+) Destitute Father of Millet's sweetheart. Falls for the Widow Daisy Tillou.
Marie Leroux (20+) Millet's Sweetheart, but may end up having to marry Andre.
Cecile Leroux (20+) Marie's sister and Chicago's sweetheart. Disguises herself as French Police Inspector.
Jean Francois Millet aka Widow Daisy Tillou (30+) Brilliant but cash strapped artist who ends up disguised as his fictional twin sister, while faking his own illness and death to increase his painting sales.
Bastien Andre (40+) Art Dealer and Loan Shark. Everyone owes him money, and he uses that for leverage. The villain, he also is enamored by the Widow Tillou.
Madame Bathilde (40+) The Co-Landlord always in the company of Madame Caron. Doubles the Emperor of Russia.
Madame Caron (40+) The Co-Landlord always in the company of Madame Bathilde. Doubles the Sultan of Turkey.
Phelim O'Shaugnessy (20+) Another Apprentice to Millet. Irish Accent required
Basil Thorpe/Claude Riviere/Charlie/The King of France (25+) Basil Thorpe is an English Merchant. Claude Riviere is a French reporter. Charlie is Widow Tillou's houseboy. The King of France is... the King of France. Need a versatile actor of many voices and faces.
---
SCOTLAND ROAD by Jeffrey Hatcher
Performances: Jan. 30 - Feb. 8, 2014
Cast Breakdown:
John (Late 30's) Male. Descendent of idolized ancestor John Jacob Astor, and Titanic obsessive.
Halbrech (30's/40's) Female. Psychiatrist and fierce patient advocate.
The Woman (25-30) Female. Mysterious woman from another time. Welsh accent preferred (but not required) for the role. Must be able to carry a tune.
Frances Kittle (90's) Female. Wheelchair bound, feisty, and fearless.
---
A MONTH IN THE COUNTRY by Ivan Turgenev
Performances: May 1 - 10, 2014
For purposes of the audition, please read the translation by Constance Garnett, available on-line at http://gutenberg.net.au/ebooks03/0300831h.html or at the Metro Reference Library
Cast Breakdown:
The Women:
Natalya (late 20's-early 30's) Privileged, used to being the centre of attention, restless, mercurial, sophisticated, and warm
Vera (17) Natalya's ward. Lovely but not used to attention or seeking it. In love for the first time, uncertain of her own strength
Anna (55+) Natalya's mother-in-law. A lioness who loves her son and distrusts her daughter-in-law. At the ready to defend the family home.
Katya (20's) The maid. Smart, sassy, with an eye to the future, and not intimidated by those more advanced in class or age.
Lizaveta (35+) Lady's companion by profession. Someone whom almost everyone takes for granted, but stifling feelings doesn't mean you don't have them.
The Men:
Alexei (18-22) The new tutor. Bright, well-educated, from a modest background; unaware of his impact on other people. Highly charming and open without effort.
Mikhail Ratikin (30-40) A family friend. Wealthy, educated, with a lot of time on his hands; in love with Natalya, worldly, with emotional intelligence.
Arkady (30's-40's) Natalya's husband. A landowner really involved with the land, with an imagination for the mechanical, not the emotional. Enthusiastic about his toys, clueless about his marriage.
Dr. Shpigelsky (40's+) Cynical and opportunistic as a means of survival, but also self-aware.
Schaaf (40's) The German tutor. He may seem stuffy and rigid to his student and his employers, but he shows another side to the maid, Katya.
Kolya (10) Natalya's son. Bright, slightly lonely boy with loads of energy who likes his young tutor Alexei much more than his older German tutor.
Matvey (30-40) Manservant. Honest and uncomplicated, sympathetic, and therefore bewildered by Katya's twists and turns.
Bolshintsov (45++) Suitor to Vera. A successful farmer who knows what he wants and doesn't see why he shouldn't have it. For all that, he's kind, shy if a little unaware.
Directors:
Directors Selected!
Thanks to everyone who applied this year for your interest, and for taking the time to prepare your presentations. Below, please find the names and short biographies of those who have been chosen to direct this season:
Michael Hiller - Is He Dead? Mike first worked with Amicus directing The House of Blue Leaves in 1987. Since then he has been director on such shows as Arsenic and Old Lace, You Can't Take it With You, The Comedy of Errors, Nunsense, and A Chorus of Disapproval for Amicus, as well as Sweet Charity for Scarborough Music Theatre, Nuts and Beyond Therapy for the Bloor West Village Players, and most recently 5 Women Wearing the Same Dress for Theatre Etobicoke, and The Odd Couple for Scarborough Players. Mike is happy to be back in the Amicus fold working in their new digs.
Victoria Shepherd - Scotland Road
. Victoria is delighted to return to Amicus Productions with Scotland Road. Previous Amicus credits include 7 Stories, Moonlight and Magnolias, and The Tale of The Allergist's Wife. Recent directing credits include Queen Milli of Galt, and Real Estate (Village Players). Victoria is an avid amateur Titanic historian and is immensely excited about bringing Jeffrey Hatcher's intriguing play to the Papermill Theatre.
Maureen Lukie - A Month in the Country
Maureen has been a member of Amicus all her adult life, growing up as an actor and director within the company. Her past productions with Amicus include Having Hope at Home, Arcadia, Les Liaisons Dangereuses, Fallen Angels, and Jane Eyre as a director, and The Tale of the Allergist's Wife and Barefoot in the Park most recently as an actor. She's expanded her experience with a second theatrical family, the Toronto Irish Players, most recently directing Midden, as well as Moonshine, and James Joyce's The Dead; and made visits to The Village Playhouse for Doubt, Enchanted April and The Woman In Black. And who doesn't look forward to A Month in the Country?
Backstage Volunteers: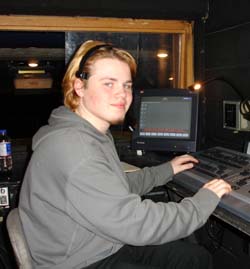 Producers:
Producers are needed for Scotland Road and A Month in the Country. Experience is an asset; however, absent that, strong project management and budgetary skills are all that are required.
Stage Management:
We are currently looking for Stage Managers for all three shows. If you are good at project management and have great organizational skills, we would like to hear from you! Some experience is preferred. Mentoring is available for those interested with little to no experience.
Designers:
Please contact us if you have interests in taking part in this capacity. If you have the time and the talent, we would be happy to hear from you.
Set Design: A Set Designer are required for Is He Dead?
Lighting Design: We are currently looking for Lighting Designers for all three plays. Some experience or training would be an asset.
Sound Design: A Sound Designer is needed for A Month in the Country.
Costume Design: We are currently looking for Costume Designers for all three of our shows this season.
General:
We are always looking for backstage techs, from assistant stage managers to lighting and sound operators to front-of-house ushers. If you are interested in participating in theatre and meeting some very fun and colourful people along the way, this is a great way to do so!
If any of the above positions interest you,
drop us a line
and someone will get back to you. Except where stated, no experience is required; we will show you everything you need to know.