About Us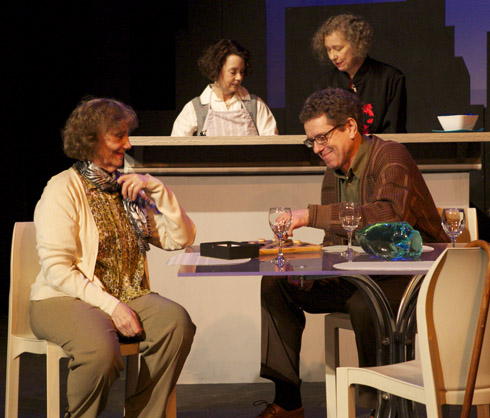 In 1978, Amicus (Latin for friends) was founded by a group of people looking to create good theatre in a friendly and democratic spirit. Amicus is a not-for-profit, award-winning organization whose volunteers donate thousands of hours per production without any payment, only enjoyment. For over 25 years, Amicus has presented dramatic, comic, classic and Canadian works.
Our best friends are the audiences for whom we perform. If you want to join us -- onstage or backstage -- please contact us and let us know.
We normally perform at Fairview Library Theatre at Don Mills and Sheppard (near the Don Mills subway station). However, due to upcoming renovations of that space, we shall be performing at The Papermill Theatre at Todmorden Mills (67 Pottery Road, near Broadview and Mortimer) for our 2012-2013 Season. We rehearse near Coxwell and Danforth.